QuickBooks Messenger is available when you're using QuickBooks Desktop in multi-user mode. The QuickBooks Messenger tool allows you to communicate between employees logged into QuickBooks company file. Furthermore, with this messenger, the employees can discuss any important information related to QB company data. Further, if you want to use QB Desktop in single-user mode, disable QuickBooks Messenger by going to the utility section.
Enable QuickBooks Messenger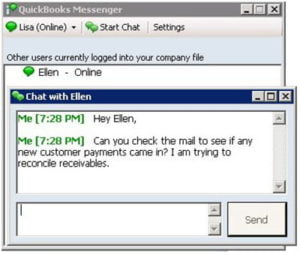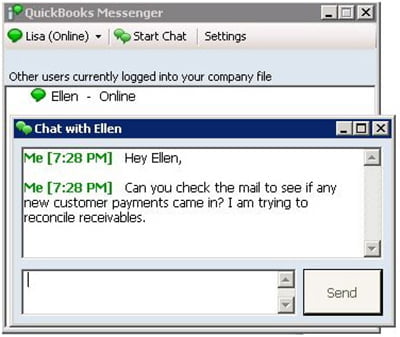 QuickBooks Messenger automatically starts when you log into QB Desktop. Simply log into your account and double-click on the icon to launch the messenger. However, you can also go to the Company file and click on the option "Chat with a Co-worker".
QuickBooks Messenger Chat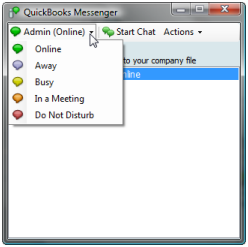 The first step is to select the QuickBooks chat option to begin a conversation with the other user.
You can also select a chat option from the notifications window, you get notified when the other user is logged in.
The Admin can chat with the other users by selecting Send Message to Logged In Users from the Actions
Change the Available Status
You can change your online available status (if you want to show busy or anything else to other users). Go to your username drop-down, choose the status suitable for you.
You May Also Read: How to Solve QuickBooks Multi-User Mode Not working
Steps to Disable QuickBooks Messenger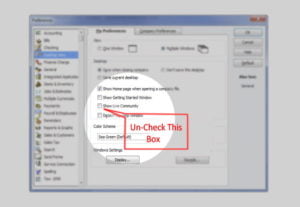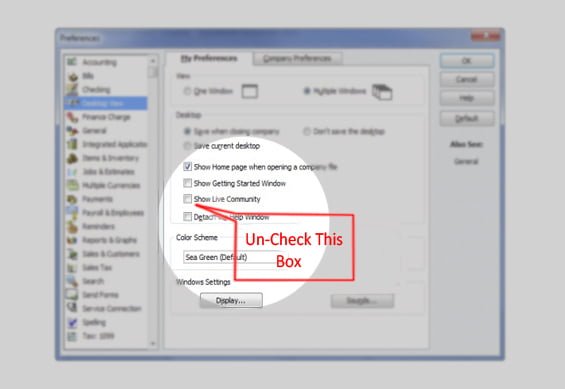 If you don't want to use the messenger, follow the steps given below to disable the tool:
First of all, open QuickBooks from your system.
Now, select Switch to Multi-User Mode.
You have to sign in as an Admin.
After that, go to File Menu and click on Utilities.
Click on Disable Messenger.
Finally, log out of the company file and sign in again to check whether the chat is disabled.
Close Company File for Other Users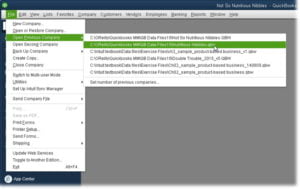 Follow the steps mentioned below to Close QuickBooks for other users:
Firstly, you have to open QB Messenger
Now, click on Chat with a Coworker.
From the Actions drop-down, click on Close Company File for Users.
Next, choose the users you want to restrict from accessing QuickBooks File.
Select Close Company File option.
A confirmation window will appear. Click on Yes.
Get our expert Quickbooks ProAdvisor on call to resolve your query in no-time.
This blog will help you disable QuickBooks Messenger easily if you still face any difficulty our experts will guide you. Call us on our QuickBooks ProAdvisor Support Number for instant assistance.