Missing Deadlines and getting scolded due to Error Code 502 Bad Gateway? This isn't an issue only with you. Bad Gateway errors occur quite more often and their troubleshooting techniques are quite easy, leaving you with no worries.
This article will help you out in putting the error away and relieving you from the scolding's of missing deadlines.
What is a QuickBooks 502 Bad Gateway Error?
When the HTTP status code server doesn't receive a valid response from another server, it leads to a Bad Gateway Error.
Almost all browsers save some cache when we visit a page so as to reach the same page again steadily, leaving saved cache memory behind . When this cache memory gets filled, an error 502 can occur.
There are various other reasons too for the occurrence of the problem which we'll be talking about in the following article.

When is the error faced?
The error can be faced :
While running payroll at QuickBooks application

Updating QuickBooks Online app

Attempting login into the online app

Downloading or viewing forms in browser
Possibilities of Occurrence of 502 Bad Gateway Error
Apart from the gateway error, there are several other reasons listed below due to which the error may occur :
One of the main reasons could be not clearing the browsing history for a long time. If your browsing history is full, then it can create problems such as this gateway error.

Your system can be attacked by a trojan virus or malware attack.

If you haven't added the Intuit Website as a trusted website in your browser, it could be creating this issue.

When the QuickBooks application's cache memory gets filled, it too shows a gateway error.
Techniques to solve QuickBooks 502 Bad Gateway Error
As the error can generate a lot of problems, it becomes a necessity to try several techniques in order to resolve the error. The techniques differ for different browsers. We will be talking about Firefox, Google Chrome and Internet Explorer below.
Technique 1 – To clear Cookies and Cache of Browser
Clearing Cache of browser is an easy and convenient technique which can swiftly solve the issue. You can use the steps for different browsers given accordingly.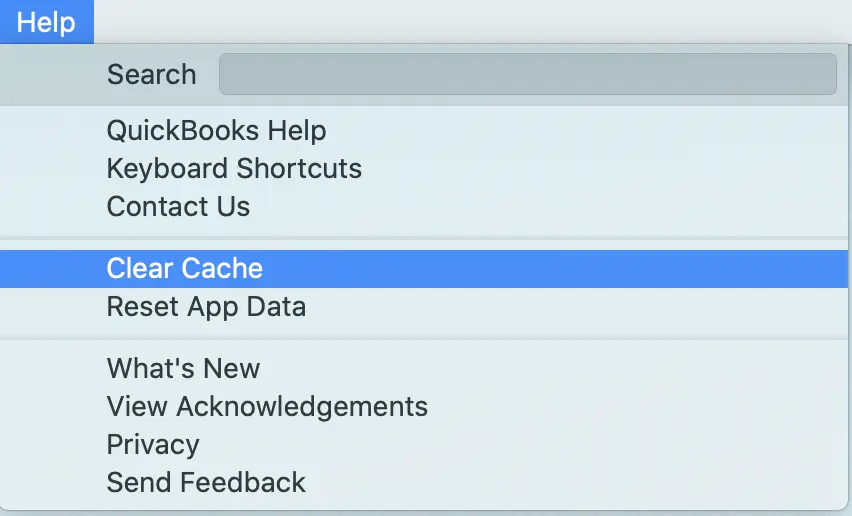 For Internet Explorer :
Commence with launching the internet explorer on your system.

Open

Tools

option through the top and choose

Internet Options.

Go at the

General Tab

and select

Delete

.

Mark

Temporary Internet Files

and

Cookies

boxes.

Click at

Delete

and you are good to go.
For Google Chrome :
Open Google Chrome and select the three dots at the top right corner.

Select

More Tools

and then click at

Clear Browsing Data.

Ensure to select

All Time

in the

Time Range List

Mark

Cookies and other site data, Cached Images and Files

and

Browsing History

boxes.

Click on

Clear Data

.
For Firefox :
Open the firefox browser and click the three bars at the top right corner.

Go to

Options

and select

Privacy and Security.

Mark

Cookies and Site Data

and

Cached Web Content

.

Press

Clear

.
Also Read : QuickBooks Tool Hub – A Complete Guide
Get our expert Quickbooks ProAdvisor on call to resolve your query in no-time.
Technique 2 – Clearing Cache of QuickBooks Application
If clearing cache of browser doesn't work, you can opt for clearing cache of QuickBooks Online Desktop App.
Open the application and select

Reset App Data

in the

Help

tab.

Restart the application and vouch for the error 502.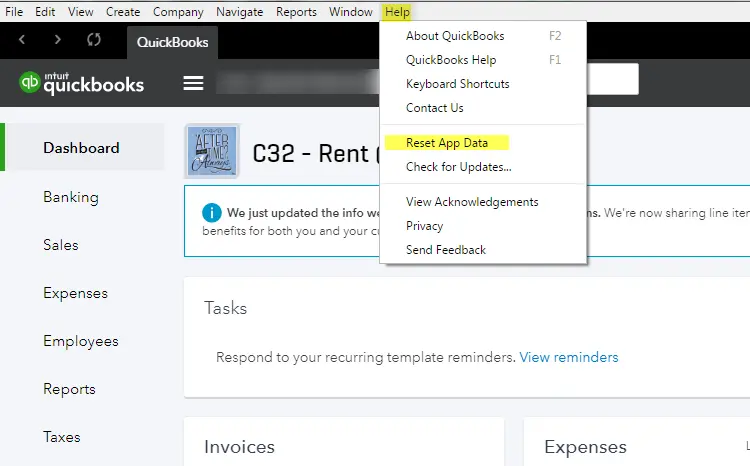 Technique 3 – Adding Intuit as a Trusted Website in Browser's Settings
Not adding Intuit as a trusted browser in your website can too arise the issue. You can add it using the following steps.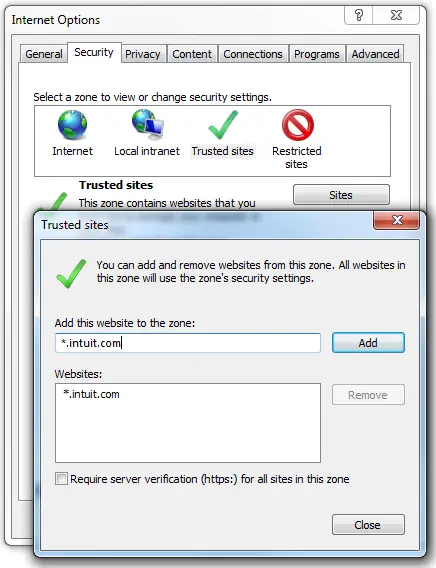 For Safari on Mac :
After opening Safari browser, type

intuit.com

in the address space and click

Enter.

Go to

Bookmarks

and click on

Add Bookmarks

.

Select

Top Sites

from

Add this page to

drop down list and

add.

Verify if the error has been resolved.
For Internet Explorer :
Open the application and select

Tools

.

Click

Internet Options

and select

Trusted sites

in the

Security Tab

.

Click

Sites

, type

intuit.com

and unmark the server for requiring server verification for all the sites.

Select

Add

and then

Close

and

Ok

.
Also Read : How to Use QuickBooks Connection Diagnostic Tool?
Technique 4 – Enabling Active Scripting in Internet Explorer
Go to the

Internet Options

in the

Tool Menu

.

Open

Internet Icon

in the

Security Tab.
Press

Custom level

and enable

Active Scripting

.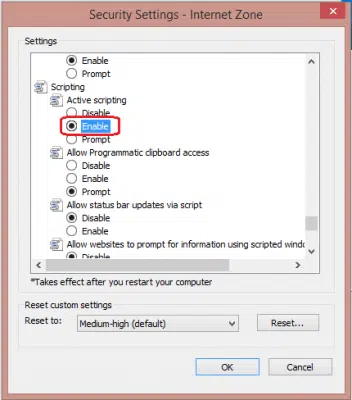 Click

Ok

and restart the application.
Technique 5 – Using QuickBooks Account in Web Browser
If you are still facing issues regarding Bad Gateway , you can try using your QuickBooks Account via Web Browser instead of the Online App.
Visit

Intuit

online using any web browser.

Fill in your credentials for the QuickBooks Account.

Click at the

Help

icon and Go at

Contact us.

Choose

502 gateway

in what can we help you field and click

let's talk

.
Technique 6 – Scanning for Virus in System
In Spite of trying the above techniques, if you still are not able to solve the error, it may be a possibility that your system is infected with a virus or malware attack. You can try installing antivirus softwares to get rid of that issue.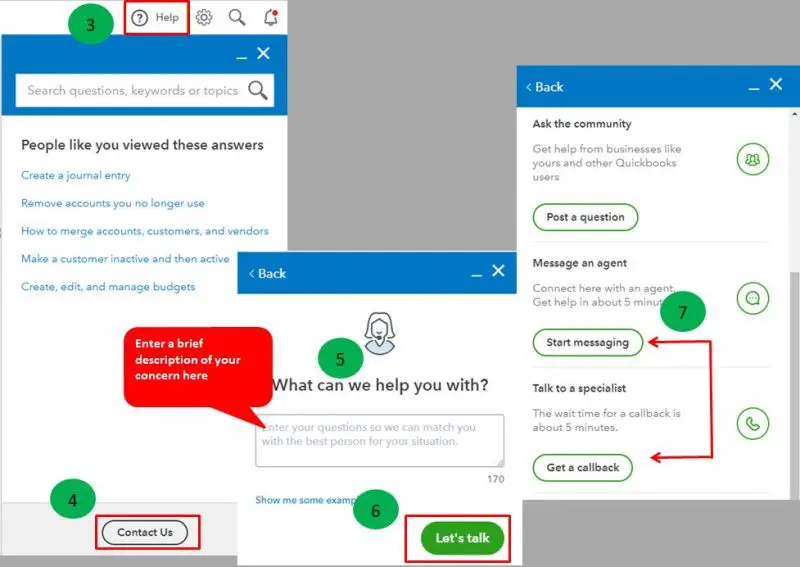 We are there for your service! Contact us!
The above article has stated various techniques to rectify QuickBooks 502 Bad Gateway Error, that each individual can employ easily and solve the issue. Is the error still arising? No need to worry! Why are we here?
You can contact the QuickBooks Online Support Executive and get the error resolved. Reach out to us at any time via call at QuickBooks Error Support and talk to professionals who will conveniently help you out.
SOME RELATED FAQs
Q1 – How can I enable Active Scripting to resolve the QuickBooks 502 gateway error?
Ans. – You can find the steps to enable active scripting at Technique 4 in the given article.
Q2 – How can I refresh the page of the browser while encountering QuickBooks App 502 Gateway Error?
Ans. –  In order to refresh the page, press the F5 button on the keyboard or you can either go to the top left corner and click Reload this page icon.
Q3 – How to Reset the Application Data to fix the QuickBooks 502 Gateway Error?
Ans. – You can find the solution to this problem at technique 2 in the article.
Q4 – How do I resolve a QuickBooks Gateway Error 502?
Ans. – We have provided the article which depicts various techniques to solve the error. You can also contact the QuickBooks Online Support Executives via call at the QuickBooks Error Support and resolve the error.