QuickBooks Server Busy Error happens due to a conflict between the QuickBooks Update Manager and some other program on the computer. There comes an error message saying – 'Error: Server Busy' and the action cannot be finished as another program is busy.
When you are working on QuickBooks Desktop, you may encounter these issues, and a pop-up window might appear as shown below: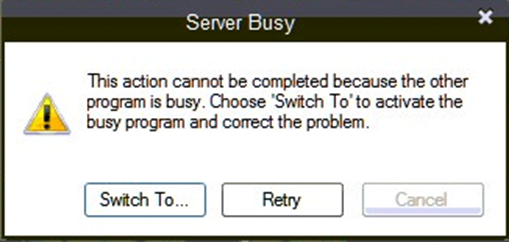 The blog will glance over the causes and solution for QuickBooks Server Busy Error.
Causes of QuickBooks Server Busy Error:

Another program that QuickBooks is looking to work with is awaiting a response from your end.
Windows Updates are happening in the background
QuickBooks Desktop/ its components did not properly close the last time you closed it.
Multiple computers are established for QB Desktop Company File hosting.
Firewall/Security software is blocking QB Desktop updates.
QuickBooks Update Manager & some other program are conflicting with each other.
Intuit Pro Series (US) or Profile (Canada) can also create conflict.
There are Insufficient resources for the network to RUN QB Desktop.
How to fix QuickBooks Server Busy Error?
Before moving onto the solution give another try by Check Network Resources>> Close and Re-open QuickBooks. If you see error messages, then perform the 3: steps.
Step 1: Close Open Programs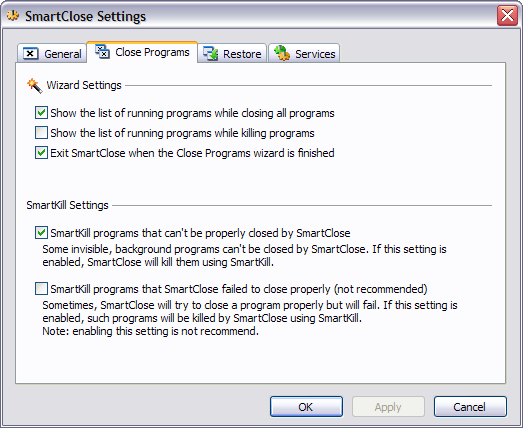 If it is necessary to keep a program open, then ensure that No dialog boxes are open in that program. For- MS Word might have a dialog box open that tells you to save a document. This is also a reason for the Server Busy message.
Other programs such as Norton, Google Desktop, Vista Security, Pivot software control, etc. might cause this error.
While using Selective Startup in Windows, stop IntuitFCS
Webroot Spy Sweeper can lead to this error. To rectify this temporarily disable the software or run this in the Gamer mode while you are using the QB Desktop.

Step 2: Check Windows updates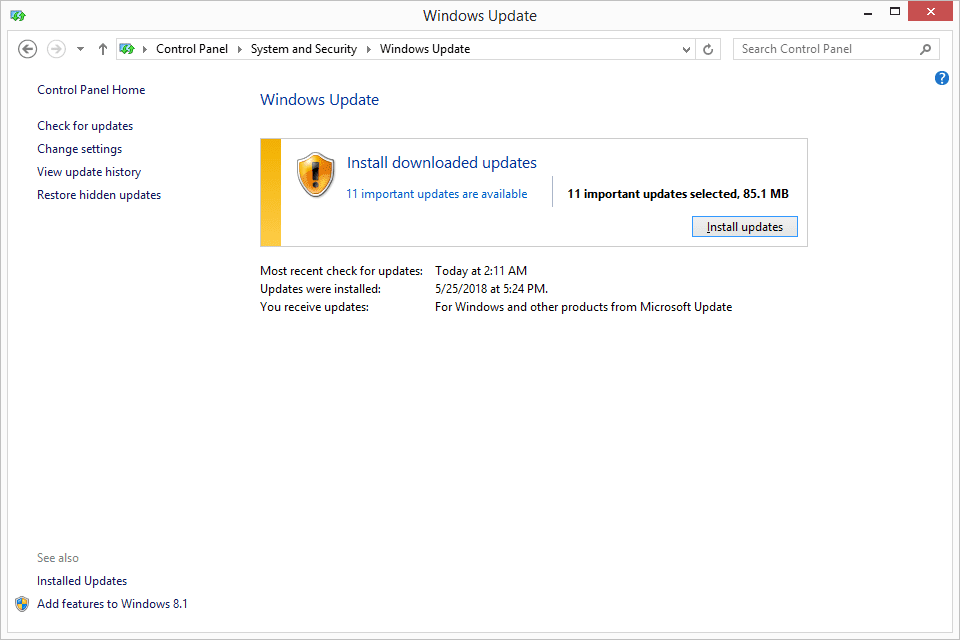 On the Windows taskbar system, check whether Windows is installing an update or not. If an update is happening or it needs to be installed then finish it. After this Restart computer as guided by Windows. If no update is happening, then proceed with the next step.
Step 3: Close QuickBooks Desktop Components 
First, close the Data file and Exit QB Desktop
Now right-click windows Task Bar and click 'Task Manager.'
Click 'Processes Tab'
If any of the below tasks is listed then end it. (Note: Choose each process and press End Process)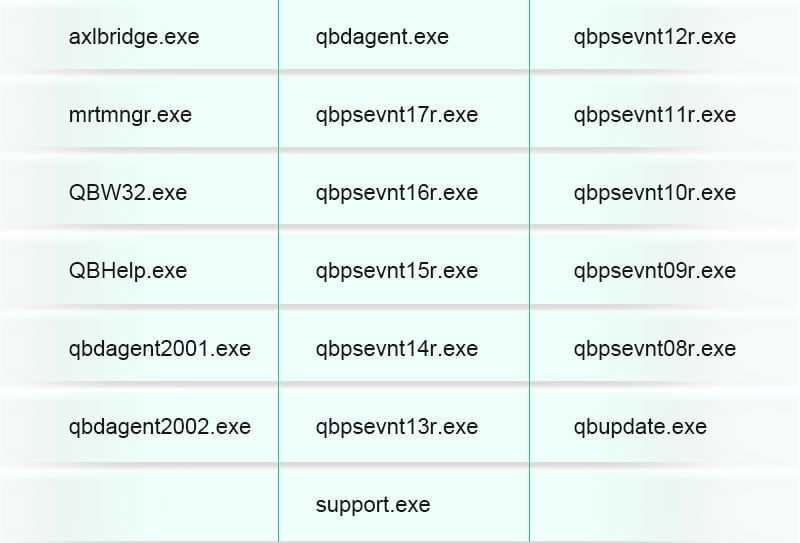 Now start QuickBooks desktop and Open data file.
Step 4: Remove QB Update Agent showing 'Server Busy' message 
First, click 'Windows start' option and select All Programs>> Startup
Now right-click 'QB Update agent'>> select Delete>> Click Delete shortcut
Turn off shared updates in QB Desktop. To do this perform the below steps:

Navigate to 'Help' menu and Click 'Update QuickBooks'
Now click 'Options' tab
For 'share download' option, click NO
Click 'Close'
Step 5: Run Reboot.bat
If the problem has not been solved till now then, run the Reboot.at file.
Get our expert Quickbooks ProAdvisor on call to resolve your query in no-time.
Step 6: Repairing QuickBooks
Another solution is to Repair QuickBooks.
For Windows 7, 8/8.1, and 10
The Installation Wizard runs the Repair, therefore do not be misled by references to the Installation Wizard.
First restart Computer to shut 'Unnecessary programs' obstructing QuickBooks
Step 7: Perform a Clean install
Lastly, you need to perform a Clean Install of QuickBooks Desktop. Refer to this link to know all the steps for Clean Install. 
Important
If you have Pro series on the computer

Check Windows task manager for qbpsevntXXr.exe ( XX is the Intuit Pro series software year ). Note the executable year (XX) in the file name.
Now Open Windows Explorer
Search the open intuit Pro series folder for that year & this is generally c:\ProWinXX
Now Open the 32-bit Folder
Find the 'qbpsevtXXr.exe' & right-click and choose ''
Now Add 'old' to the last of the file name.
Shut the Windows Explorer.
If the above solutions have not been successful, then try the below points.

With Networking, Boot Windows to a SafeMode>> Start QB Desktop>>Restart Windows to a normal mode. These steps can resolve the issue.
Run QB Desktop and try and resolve the error in Windows Selective Startup and then in Windows Safe Mode.
If QB is Run on a Network then, Restart computer>> Reconnect the computer to all mapped drives.
See if backup software is running on the server/network. If you see that it is, then it might be scanning the Hard Drive, restricting access to QB Desktop files and thus leading to the error. You need to check this by temporarily disabling the software and see if the issue reoccurs. If not, then it might be a conflict with scanning software that has to be resolved by help from system/ network administrator. Other sources from where it can be resolved are the vendor from where the software/hardware purchase was made, the manufacturer's/ software developer's website, local computer, etc.
If you see Security software is installed on the server machine, then it is scanning new & updated files in the background & hence locking-up the template file. To avoid this, you can disable the security software else DOC files to an exception list. Refer to the security software documentation for detailed steps.
This ends this blog. The above-provided solutions should suffice in resolving QuickBooks Server Busy error. Even now if the Server Busy error is unsolved, then it is something else causing the issue. Get in touch with an industry expert at QuickBooks Error Support Number to rectify this issue.