Many times, when you try to restore a backup file an error message appears as "Restore failed can't remove log file" or "This is the invalid format of post-QuickBooks 2007 Backup file". This error indicates QuickBooks restore failed and there can be several reasons for the failure. Some of the users might get this message: "QuickBooks won't restore backup". In this blog, we will discuss how to resolve this restore QuickBooks backup file issue and various solutions to resolve QuickBooks restore failed error.

Symptoms of "QuickBooks Restore Failed Error"
The backup restores an existing file.
USB flash drive allows you to restore a backup.
Restoring a wrong backup file.
The backup was done with the latest or different version of QuickBooks.
Causes of QuickBooks Restore Failed Error
The users may encounter some issues while restoring data from QuickBooks backup files, wherein the process fails with one of the following messages:
"Error: Restore Failed. This is an Invalid Format of a Post QuickBooks 2007 Backup File"
"Error: Restore failed.  Can't remove log file"
There are several reasons behind this failure which are mentioned below:
Corrupted or damaged company file.
The backup is restored in an existing file.
The company file contains special characters.
The backup is restored from a USB flash drive.
The restored file is not a true QB backup file.
The backup has been done in the latest version but restored in the older version.
Things to Consider
QuickBooks Background Details
QuickBooks saves your data in file with .qbw extension (Windows) or .qb2017 (OS X).
QB enables you to create a full backup of your crucial information. The extensions used in these files are .qbb (Windows) or .dmg (OS X). Read Create Company File & Backup in QuickBooks Desktop for more information.
Solutions to Fix "QuickBooks Restore Failed" Error 
Solution 1: Delete Special Character from the Company File
Right-click on the file name and choose rename.
Enter a new file name and Enter.
Solution 2: Avoid Overwriting an Existing File While Restoring Company Backup
Save your file in an easily accessible location.
If the file name matches with another file in the same folder, a message will appear "The file name exists. Would you like to overwrite this file?".
Click No and change the file name.
Solution 3: Use the Same or New Version of QuickBooks While Restoring Backup File
Use QuickBooks File Manager to know your QB version while restoring the backup file.
Solution 4: Confirm True Backup File
The file should not be less than 6MB, therefore you need to check the file size after creating a company file backup.
Right-click on File and select Properties to check the file size.
The file is not a true backup file if it is less than 6MB, you have to make a new backup.
Solution 5: Repair Your Company File
The company file may get affected due to several reasons. Use QuickBooks File Doctor to troubleshoot any data damage. 
Solution 6: Repair QuickBooks Manually
You can use QuickBooks inbuilt Rebuild and Verify utilities to repair QuickBooks manually.
Go to QuickBooks File menu, then Utilities and Rebuild Data.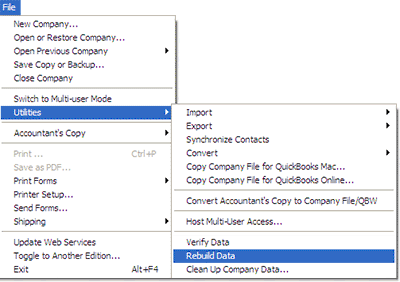 Go to QuickBooks File menu then go to Utilities and Verify Data.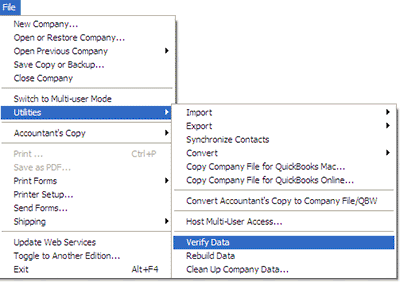 This article will help you restore the backup file and resolve the issue instantly. If you still face any problem, get in touch with our certified experts to get the best solutions. Call us on our QuickBooks Error Support Phone Number.