To write off Bad Debts in QuickBooks is not a good state of affairs, but the businesses have to live with it. The invoices go overdue when the customer doesn't pay or refuses to it. Such situations demand writing off bad debts in QuickBooks. It is important to "write off bad debts in QuickBooks" as they cause reconciliation complexity in QuickBooks. Fixing reconciliation discrepancies in QuickBooks is again a complex job that swallows more time and effort. QuickBooks bad debts can also affect the accuracy of the reports in QuickBooks. The crux of this article is to acquaint you with the methods to write off bad debts in QuickBooks.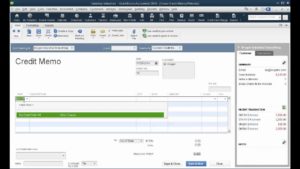 The methods are easy to follow and help you settle the bad debts in QuickBooks with any of the methods you like. All such transactions are to be mapped with an account before they are marked as bad debts in QuickBooks. Sales Tax Liability report will be accurate when a separate account for bad debts in QuickBooks is created. An accurate QuickBooks Sales Tax Liability report enables you to file taxes correctly as per the actual revenue received. You can follow the steps to write off the bad debts in QuickBooks and make your sales tax liability report accounts receivable forecasting unblemished.
Steps to Write Off Bad Debt in QuickBooks
Step 1: Review Accounts Receivable Aging Report before you mark any of the debts as bad.
Open Report Menu from the menu bar.
Select Accounts Receivable Aging Detail report
Reexamine outstanding accounts receivable as per your terms take a note of them.
Step 2: Create a New Account to map and write off bad Debts in QuickBooks
Create a new account and select Account Type as an Expense.
Select Bad Debts from Details Type drop-down list.
Select Save and
Step 3: Create a Non-Product or Service item
Select Product and Services under the Lists
Select New Product or Service.
Name the New Product or Service as Bad Debt.
Mark the New Product or Service as Non-Inventory.
Un-check the "Is Taxable" Box.
Click Save and    
Step 4: Creating a Credit Memo for the Debt
From the Customer List select the customer.
Select the Bad Debts to account that you created from products and services.
Enter the amount of the overdue unpaid invoices.
Select Save and Close.
Step 5: Apply the Credit Memo to Receive Payment
Under the Customers choose Receive Payment
Select the customers from the list.
From Outstanding Transactions select the credit menu.
Make sure to enter the amount of $0.00.
Select Save and Close.
Step 6: View Report to check written off bad debts in QuickBooks
Go to Reports >>> select Company & Financials and Profit and Loss Standard
Locate the Bad Debt account in the report    
The uncollectable invoices will now appear as written off as bad debts.
The aggregated amount shows up for uncollectable receivables.
The accounting process is similar to QuickBooks Desktop and Online. To Write Off Bad Debts in QuickBooks online the navigation and look and feel differs a little bit. A naming convention is similar in both online and desktop QuickBooks.
Bad debts can create unnecessary and unexpected trouble for your business. We are Hopeful, this article met your needs and helped you to Write Off Bad Debts in QuickBooks. However, in case the problem persists, and you feel the need to speak to a technical expert, call QuickBooks Error Support Number 1-877-263-2742 and to get your issue solved without a minute delay.