While trying to import/incorporate QuickBooks accountant copy you might receive an error: "QuickBooks cannot find a change file that corresponds to this company file" The error occurs when QuickBooks accountant copy does not see a matching file to be imported in QuickBooks.
QuickBooks accountant copy error might be happening due to below reasons:
Accountant Changes Pending restrictions have been removed from the company file after sending an accountant's copy
Accountant's and client's QuickBooks are of different versions or not on the latest software release
Internet Explorer Compatibility can be a cause of the issue issues. Internet Explorer has to be on the latest version and supported by your Windows operating system (Preferably Internet Explorer 11)
It's quite possible to have a wrong company file opened or recently restored from a back for any reason or requirement. In which may not have the restrictions same as the file. That actually exported the Accountant's Copy or someone had the restrictions removed or probably you are trying to import an older Accountant Changes.
Accountant's Changes may have expired.
But the recommended troubleshooting steps can most definitely help to Import the Accountant changes:
Solution 1: Check QuickBooks Version and Release on both Client's & Accountant's computers
If your accountant confirms that the changes have been made and exported from the same version of QuickBooks. Then a different release on the Accountant's and Clients computer could be a possible cause of QuickBooks accountant copy Issue. The release has to updated either way.
Now, to check the release, open QuickBooks on both the computers and press the F2 key on your keyboard. It will bring up the product information window and the product information and release can be found on the extreme right of the first line in Product Information Window as shown in below screenshot: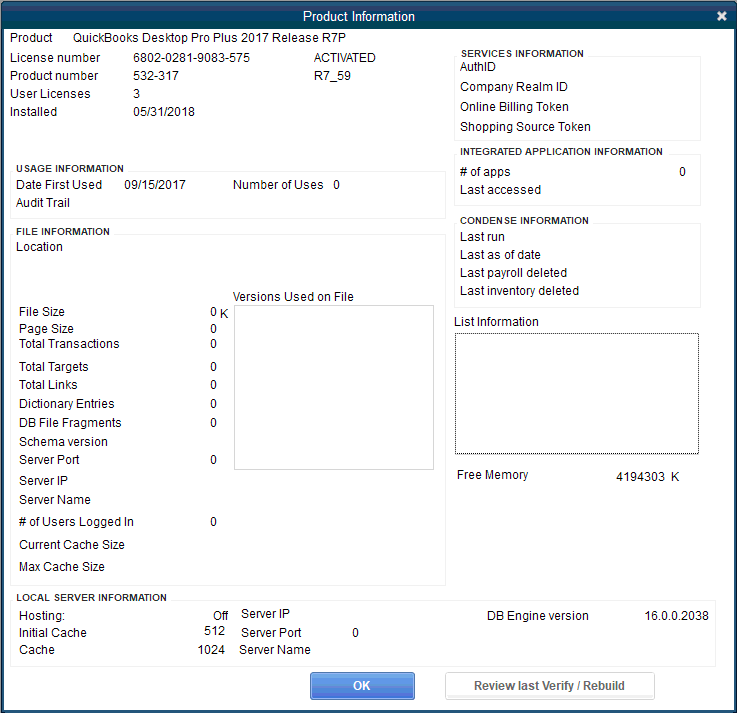 Solution 2: Internet Explorer Compatibility
Internet Explorer version is compulsory to be same (Internet Explorer 11) on both the computers for QuickBooks 2015 and above. Lower QuickBooks versions are not compatible with IE 11. For all other QuickBooks versions, a downgrade to Lower Internet Explorer may be required.
Solution 3:  Check if a Correct Company File is Open
That has to be confirmed that a correct QuickBooks company file is opened where the Accountant changes are being imported, at times we accidentally open a different file with the same name.
The file Properties should check by Right clicking on it that gives the date. And the time it was last opened and the bigger file size is normally the latest one. Once you open the right file, click on File > Accountant's Copy > Import Accountant's Changes depending on how your Accountant Transfers you the changes.
Once the steps mentioned are followed at both ends. Try Importing the changes again which will possibly be successful.
Solution 4: Restrictions have been Removed
Restrictions that are normally set to the Company File after sending a copy to the Accountant. You should see "Accountant's Changes Pending" beside the company name on the top bar of QuickBooks. In case you don't see it then you might have to resend the copy to your QuickBooks Accountant and import the changes all over again.
If you are still facing the problem about QuickBooks accountant copy. For seeking professional help, then please get in touch with us at QuickBooks Desktop error support number 1-877-263-2742 available toll-free and speak to Certified QuickBooks ProAdvisor.
Thank you for visiting our site. We are always ready to help you with any of your queries related to QuickBooks. We feel glad helping you, and you are always welcome over here on this platform. Further, if you ever feel the need of taking advice from your fellow business owners that happened to be our existing subscribers, you can visit our thriving QuickBooks Community. Still, if you do not find an answer for your specific question within the community. In that case, you can also post your question in the community to get the requisite answer from the contributing members.